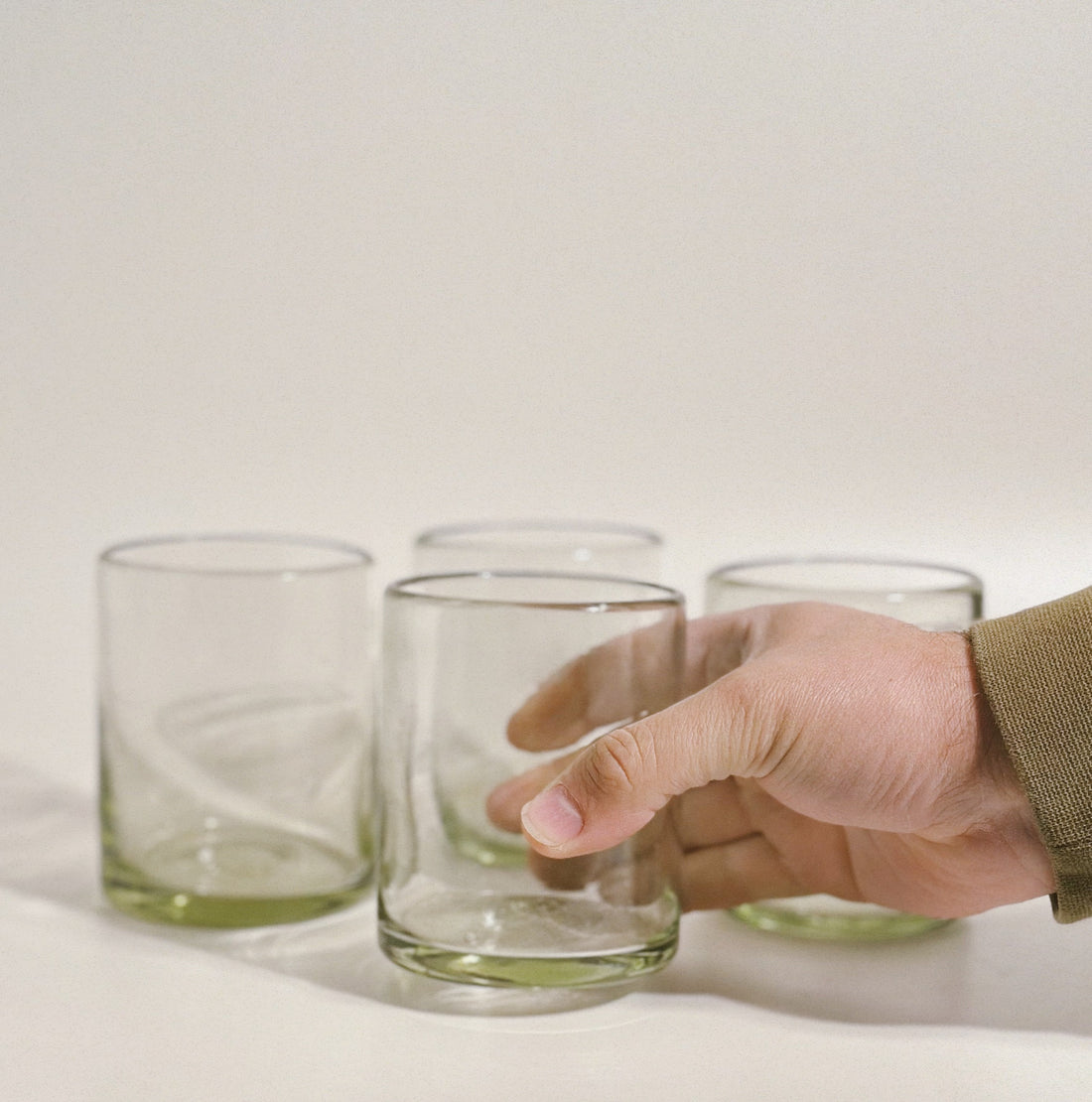 Handblown Mexican Glasses
Set of 4 Glasses

The best drinks are simple, understated, and no-fuss - and they deserve the perfect glass to match. Enter our Handblown Mexican Glasses in Clear. We work with a talented team of glassblowing artisans in Jalisco, Mexico to sustainably handcraft each piece of glassware. Each glass is handblown, and shaped while the glass is molten hot, preserving the unique character of each piece. Both the short and the highball size come in sets of 4, because no one wants to drink alone.

Meet The Artisan

Javier Gutierrez Esponsa and his team of dedicated glassblowers in Tonala, Mexico. Glassblowing is an art that takes up to 20 years to master, and Javier's team has glassblowers of different skill levels. They share learnings, and experiment with glass techniques to produce stunning new work. 

.